A-Z Mysteries: The Bald Bandit
Written by Ron Roy
Illustrated by John Steven Gurney
Reviewed by Chris N. (age 9)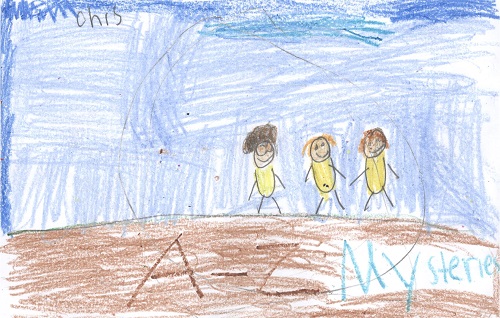 Do you like mysteries? Then you will like The Bald Bandit. It's about a bandit who robs a bank and is caught on tape by a kid with red hair! Then, a detective hires Dink Ruth Rose and Josh to find the tape. I recommend this book for people that like mysteries!
I thought the book was awesome because there was a big mystery. I love the mystery genre because I like learning about clues and mystery books keep me guessing. I liked this book a lot because I think it is cool that a bandit robbed a bank because you usually don't see that in books! I found the character lucky interesting. Lucky is smart because he is good at solving mystery. My favorite part of the story is when I found out that Lucky shaved his head bald. He did this to trick the bandit. This is another reason why Lucky is so smart!
I think other kids should read this book because it is so mysteries. Kids should also read this book because the characters are funny! The type of reader that would like this book is mystery book. The scene that might interest the reader is when they find out that Lucky shaved his head bald.