The Pigeon Finds a Hot Dog
Written by Mo Willems
Illustrated by Mo Willems
Reviewed by Owen D. (age 9)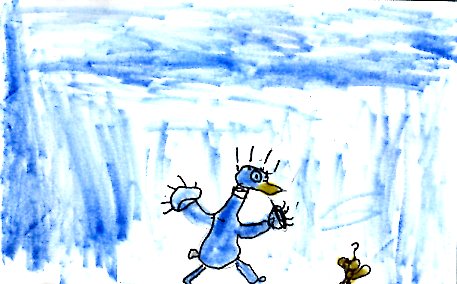 The duck wants a hot dog! Pigeon says, "Oh, for Pete's sake!" Will the pigeon share? Will duck share? Read this book to find out.
The Pigeon Finds a Hot Dog! by Mo Williams is a great story. I like this book because it is hilarious. In the beginning the pigeon finds a hot dog. He was about to eat the hot dog when duck came along. Duck asked, "Is that a hot dog?" "Not a hot dog, my hot dog!" said the pigeon. Then the duck asked, "What does it taste like?" Read to find out if pigeon will share his hot dog with duck.
My favorite part is when the duck tricks the pigeon into giving him the hot dog. My favorite character is the duck because he tricks the pigeon. This book reminds me of my brother because he tricks me into giving me chocolate.
Read this interesting and funny book to find out if pigeon shares with duck.