Click, Clack, Peep!
Written by Doreen Cronin
Reviewed by Kylie D. (age 7)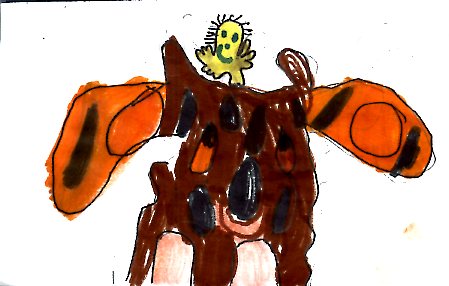 "Everyone was watching the egg…" Read Click, Clack, Peep to find out what happens when the egg hatches.
Click, Clack, Peep by Doreen Cronin and Betsy Lewin is a great story. In the beginning the little duck hatched. When it hatched it kept saying, "Peep! Peep! Peep!" The animals started yawning because they were tired of the baby saying peep. The baby duck would not fall asleep. The chickens sang him a lullaby, the cows shut the curtains, and the duck drove him around. Will baby duck fall asleep? Read the book to find out.
I like this book because the baby duck was funny when he kept saying peep. My favorite part is when the grown up duck took the baby duck out of the barn and in the tractor. He wanted the baby duck to sleep and stop saying peep, peep, peep. My favorite character is the baby duck.
I recommend this book because it is a great story. If you like farm animals you will definitely love this book. Read this book today and find out what happens!