How I Became A Pirate
Written by Melinda Long
Illustrated by David Shannon
Reviewed by Joe L (age 7)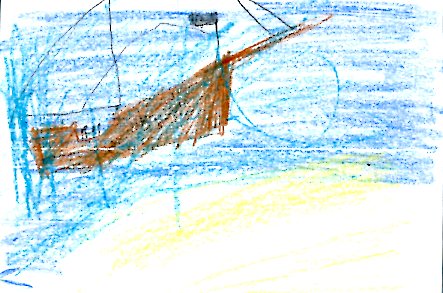 In the beginning, Jeremy Jacob is at the beach making a sand castle. Suddenly, he spots a pirate ship in the distance. Nobody else is looking. The boat sails to shore and takes Jeremy Jacob. While on the ship Jeremy, he goes on all kinds of adventures with the pirates. Then a big storm happens and Jeremy hopes it ends soon. Then the pirates were playing soccer on the boat but a shark came and ate the ball. At then end the pirates bring Jeremy back to shore. His parents didn't even know he was gone.
I hope people get to read this book because it is fun to imagine being on a pirate ship
I think the funniest part is when the shark ate the ball when they were playing soccer.
In my opinion this is a good story for everyone to read if you like pirates.