Have Fun, Molly Lou Melon
Written by Patty Lovell
Illustrated by David Catrow
Reviewed by Grace C (age 8)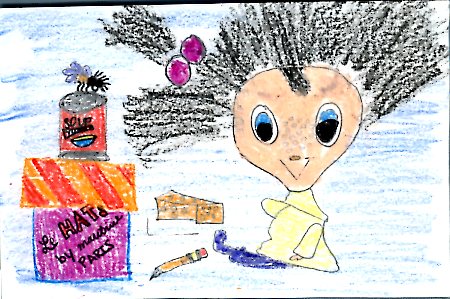 Have Fun, Molly Lou Melon is about a mind blowing girl who loves to create and invent. Gertie is moving next door to Molly and has nothing to do (she is really bored). Molly Lou Melon made a doll out of hollyhocks and daisies and also made a dollhouse in a tree! Molly invited Gertie over and she brought her Darla Deluxe dollhouse with her! And then Molly had her homemade dollhouse/tree house! Gertie was getting bored so she invited Molly over to her house to watch something on her 120 inch flat screen tv! But Molly refused not. Read on to find out why.
I did not enjoy reading this book because there was not a lot of detail that matched the pictures. It was boring because on some pages there were only four words!
I don't recommend this book because I did not think it was interesting and I don't want others to feel the same.