Jack and the Giant Barbecue
Written by Eric Kimmel
Illustrated by John Manders
Reviewed by Cody S. (age 7)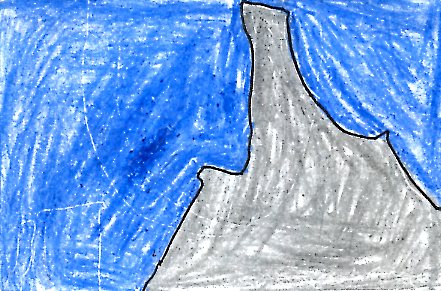 In this story there is a boy named Jack. He loves barbecue but his mom doesn't make it anymore. He decides to go get the award-winning barbecue recipe book. The problem was that the giant has it. Jack goes up Mt. Pecos. He finds the giant's shack. The recipe book is inside the old jukebox. "Fee-fi-fo-fum" Jack hears and he knows the giant is coming. He doesn't have time to get the recipe book out of the jukebox and he has to get away from the giant. If you want to hear the end of the book you'll have to read it.
I liked this story because it was funny. There was a funny part when a giant crashed into the mountains. I liked it because the pictures had a lot of detail and they were fun to look at. Another thing I liked is that it was a different kind of Jack and the Beanstalk story, but it was BBQ.
I recommend this book for all kids. It is a great book. I thought the illustrator drew great pictures. The pictures were interesting. The faces of the characters looked funny. Kids will like them.