A Weekend with Wendell
Written by Kevin Henkes
Illustrated by Kevin Henkes
Reviewed by Camrynn J (age 7)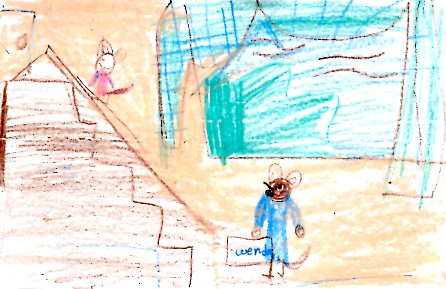 A Weekend with Wendell is about a boy named Wendell that moves in with a girl named Sophie. Wendell moves in with Sophie for a day and a night. Wendell wants to be the center of attention for every single game. Wendell is even allergic to everything green! They have not gotten along at all since Wendell moved in. Will Sophie be able to take it until he leaves? To find out, read the book!
I did not enjoy this book. It was not very funny. It also had no detail. The pictures and words weren't very interesting.
I would not recommend this book to people that like to read about funny things and people that like a lot of details in books or people that like pictures to help them understand. I would not recommend this book.