The Witch of Blackbird Pond
Written by Elizabeth Speare
Reviewed by Maisy F. (age 10)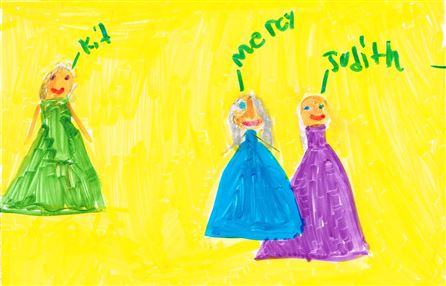 There was a girl named Kit that lived in Barbados. She lived with her grandfather. One day he passed away, and she couldn't pay the rent. There was some old man that wanted to marry her and pay her rent, but she didn't want to marry him so she went to America to stay with her aunt, uncle, and cousins. She had never met them before. She got a job as a teacher, but then she was fired, and the witch of Blackbird Pond found her crying in the meadow. This was a big deal because people in Wethersfield thought she was a witch and that meadow is where Hannah Tupper (the witch) and Kit met. You will have to read the book to find out what happens next.
I didn't care for The Witch of Blackbird Pond. When I was reading the book I felt that it was a little predictable and a little boring at times. I didn't understand a lot of the words and the drastic changes. But if I had one favorite character it would be Kit because she is kind and considerate of others. My favorite part of the story is when Mercy and Judith tried on dresses. This was an important moment to Kit's cousins because they had never seen this kind of clothing.
I don't recommend reading The Witch of Blackbird Pond because I found it a little boring, hard to understand, and predictable. But if you are a patient reader and have a big vocabulary I think you will enjoy this book. Some things that are included in the book and might interest you are love, kindness, difficulties, sadness, happiness, and shyness. Also in my opinion this is for fourth-graders and up.