Henry and Mudge and the Bedtime Thumps
Written by Cynthia Rylant
Illustrated by Sucie Stevenson
Reviewed by Ethan L. (age 6) & Rohan K. (age 6)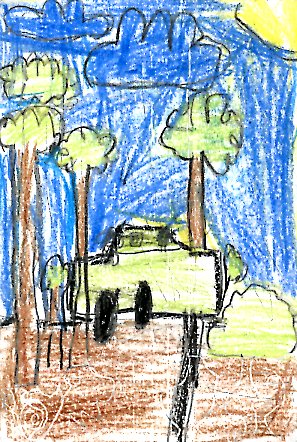 In the story Henry and Mudge and the Bedtime Thumps, Henry and Mudge drive to Henry's grandmother's house. Her house is beautiful, but Mudge messes it up, so he has to sleep outside. Henry is afraid that Mudge is going to be scared outside so he sleeps outside with Mudge. At the end, a moth flies by and Mudge eats it.
Our favorite part is when Mudge knocks over the mints because they were flying everywhere. Our favorite character is Mudge because he is big and knocks over everything. This story relates to our lives because we are clumsy too. The pictures help tell what is going on.
Others should read this story because it is interesting and funny.