Stink: The Incredible Shrinking Kid
Written by Megan McDonald
Reviewed by Ethan G. (age 7)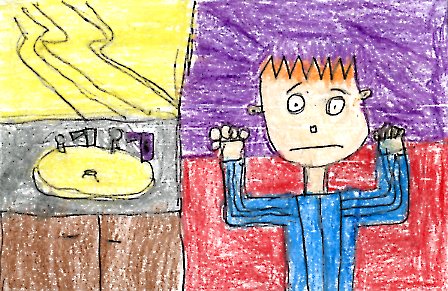 Stink is mad because his sister calls him names. Stink tries anything to make himself taller. The his sister tells him to put on hair gel to make himself look taller. After that, his hair turns orange. When he was learning about President's Day, he realizes being short is not bad. Everybody tells Stink that growing takes time.
My favorite part of the story is when Stink's hair turns orange because his sister tells him to put gel on his hair. My least favorite character is Judy because she is mean to Stink. This story relates to my life because my older brother picks on me sometimes. This story has picture to help tell the story.
I think others should read this story because it is funny and cool.