Junie B. Jones and Some Sneaky Peaky Spying
Written by Barbara Park
Illustrated by Denise Brunbus
Reviewed by Kensie S. (age 6)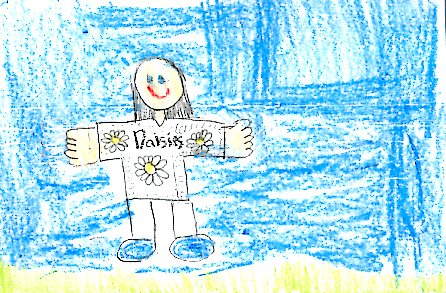 In the story Junie B. Jones and Some Sneaky, Peaky Spying, Junie B. Jones spies on her little brother Ollie. She does that because her mom told her to do something quiet. Junie starts spying on other people. She finds out that Mrs is a secret mystery spy. Mrs. kisses a random man and that was another mystery.
My favorite part of the story is when Mrs. kissed the random man because it was embarrassing. My favorite character is Lucille because she is beautiful. This book relates to my life because have best friends like Junie does. The pictures in the book help tell the story.
I think people should read this story because it is really cute and amazing.