Starring Jules: Third Grade Debut
Written by Beth Aim
Reviewed by Mila R. (age 8)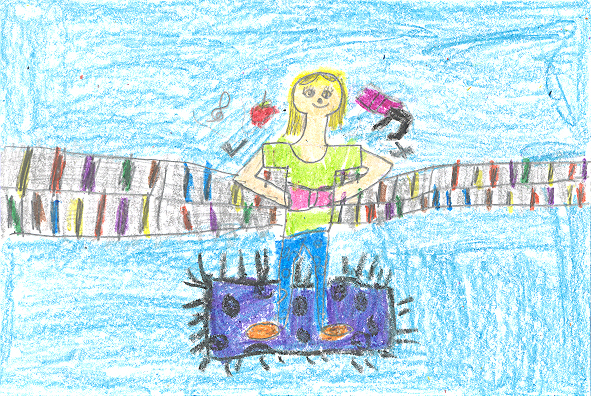 Do you like school? This book is all about school, whether you like it or not! It's called Starring Jules: Third Grade Debut by Beth Aim.
To begin with, Jules is trying to get through 3rd grade, which doesn't seem to be very easy. Her new best friend has glasses which is the one thing Jules has always wanted. Also, Jules is in a show after school that everyone is going to see and she has to do her best. Unfortunately, her new teacher makes her feel tongue-tied with a behavior chart that Jules really doesn't like. Jules thinks her life is harder than ever before now that she's in the third grade!
I like Jules because I am very much like her. I am also in 3rd grade and I really agree that it is SO hard. I like this book because the teacher does a funny looking dance. I think that would make the kids in her class laugh and feel less worried about school. I like Jules as the main character especially because she is wanting glasses just like her friend. Now I want glasses like her. I have friends who have glasses too and I think it would be fun to have them. I also like Jules because she is smart and does not have glasses…at least not yet!
In conclusion, if you know you are going into 3rd grade, you should read this book. I recommend this book for 8 year olds to 11 year Olds. Go get this book now!