The Wings of Fire: Moon Rising
Written by Tui Sutherland
Reviewed by Drew L. (age 8)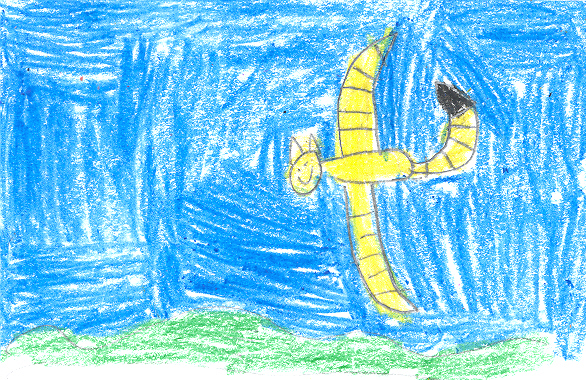 If you are desperate for a book with crazy and awesome adventures, then get the book The Wings of Fire: Moon Rising by Tui T. Sutherland.
To begin with, a dragon named Moon was born with ancient powers. There are seven tribes of dragons including the Mudwings, Seawings, Icewings, Sandwings, Skywings, Rainwings, and last but not least, Nightwings. Back then, Nightwings had special powers and a dragon named Darkstalker went crazy and killed a lot of dragons. Then, he cursed every Nightwing that will be born to not have powers, but Moon somehow was born with powers. Moon's mom told Moon about the legend of Darkstalker and Moon was scared, but her mom told her not to worry. Ever since Moon was born, she had this weird voice in her head that always talked to her. One day the voice said to her, "Sorry I never introduced myself to you. My name is Darkstalker." Moon is scared, but ready to find out what to do about it!
In addition, my favorite part of the story was when Moon accidentally told her five friends about her secret when she wasn't supposed to. I liked this part because it seemed like Moon wasted her whole life at one moment. As I read this story I thought, "Do some of the dragons still like Moon?" Well, it turned out some dragons like Moon, but you couldn't tell at first. I liked this story so much! I liked it because of all the suspense and drama. For example, since Moon has powers, she foretold that a room was going to blow up and a lot of dragons die and ten seconds later the room blew up. Then, the dragons finally believed that Moon has ancient Nightwing powers.
I recommend this book to all ages because it has so much to offer! This is the sixth book in the series. So you should read the books in order then you will be able to read this awesome sixth book.