Bunny Cakes
Written by Rosemary Wells
Illustrated by Rosemary Wells
Reviewed by Jusair L. (age 6)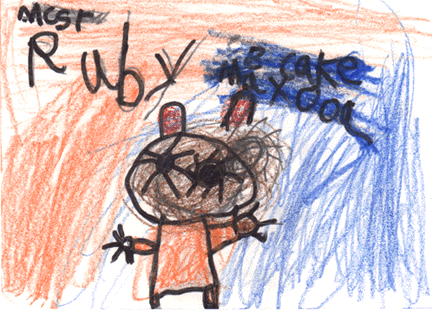 This book is about a bunny named Ruby. She is making a cake. Her brother Max keeps knocking things off the counter so he has to go to the store and buy them all over again. He tried to write "Red-Hot Marshmallow Squirters" on the list but the grocery man couldn't read it. He had to keep going back to the store. But he didn't get the candy he wanted because he didn't write it right. Then he drew a picture and the man could understand it.
I liked the story because it was about cake. I liked the pictures, too because they were pictures of rabbits.
Kids who like books that have rabbits in them would like this book. The book is nice to look at because of the pictures.