Hooway for Wodney Wat
Written by Helen Lester
Illustrated by Lynn Munsinger
Reviewed by Eryka B. (age 6)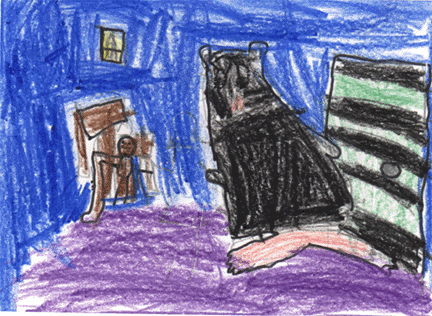 Wodney Wat is a rat and some others boss him around because he was shy. He ate his cheese alone. There was a new student named Camilla Capybara at school. Everyone was afraid of her. They played "Simon Says". Wodney got to tell everyone what to do. He said, "Wodney says go wake the leaves." Camilla thought wake instead of rake. She was trying to make the leaves wake up. Everyone laughed at her. Then Wodney said some more funny things. Camilla went away because Wodney said "Go west" and everyone rested. Everyone was happy.
I liked the story. It was funny because of what Wodney says. I liked the part when Wodney said "Wake the leaves". The pictures were colorful.
This is a funny book. Wodney makes it funny when he says things at "Simon Says". I think kids who like funny books would like the book.