Capture the Flag
Written by Kate Mesner
Reviewed by Ekaterina S. (age 9)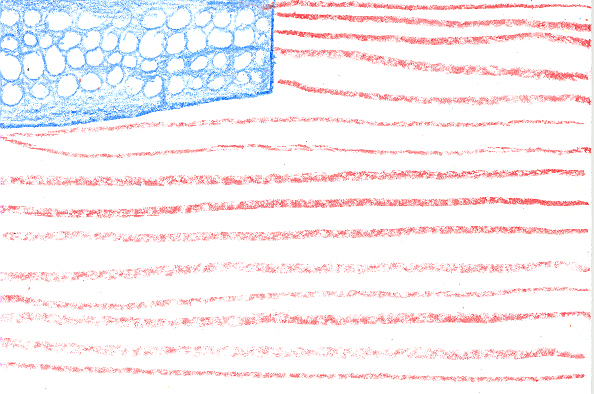 Capture the Flag by Kate Messner is a thrilling story about four kids who play detective in an airport trying to find a stolen American flag.
The book is all about the real first American flag that was stolen from the Smithsonian Museum. The four kids, Anna, Henry, Joe and Sinan, meet each other at the airport in Washington D.C. and become friends. They try to find the thief who stole the flag while they are trapped in the airport. They get trapped because of a huge snowstorm.
I liked the book because of how the four kids worked together to look for the flag. It shows how team work is important when trying to solve a problem. I found one character name Snake-Arm interesting because I thought he was the thief. But then I found out that he was a really good guy who would try to help catch the true thief. The illustrations in the book are drawn by one of the characters! They are drawn by Sinan and are part of the story. I thought this was very creative of the author.
In conclusion, this mystery book is very interesting and I think kids of all ages would enjoy reading it with their family like I did. See if you can find out who stole the flag!