The Sasquatch Escape
Written by Suzanne Selfors
Reviewed by Lucas O. (age 9)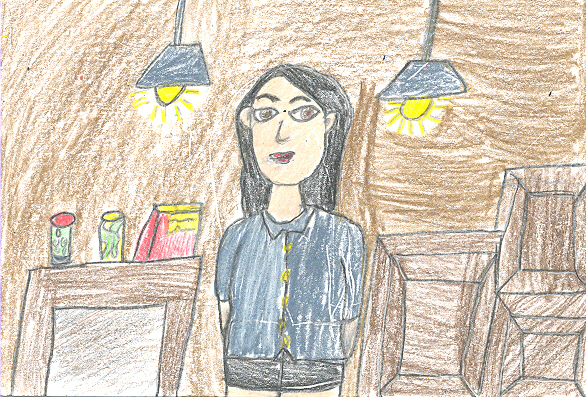 "Roar! Roar!" Come read about Ben and Pearl in The Sasquatch Escape by Suzanne Selfors.
To begin with, Ben was spending the summer with his grandpa. When they were driving to his Grandpa's house, he saw a girl and something in the sky. They met up and investigated Dr. Woo's Worm Hospital to see if she could help treat a wounded dragon baby they had found. Then, they learned that Dr. Woo's Worm Hospital is not a worm hospital at all! Soon after, a Sasquatch escaped, and now Ben and Pearl have to catch it!
In addition, my favorite part is when Ben and Pearl trapped Mrs. Mulberry and her daughter in a net meant for the Sasquatch! I liked this part because they were stuck there, squirming around like a kitten in a bag. I think this book is very exciting. I like the excitement of this book because there are creatures that are out of this world! This book is unique because of how funny some of the pictures are. My favorite illustration is of the one with the Sasquatch riding in a shopping cart. It was so hilarious!
In conclusion, I recommend this book to people who are eight and older. If you like books that have action, adventure, and amazing creatures, then I suggest you go to your closest library and check out the book The Sasquatch Escape by Suzanne Selfors.