Turtle's Robot Rampage!
Written by Christy Webster
Illustrated by Patricia Spaziante
Reviewed by Ryan G. (age 7)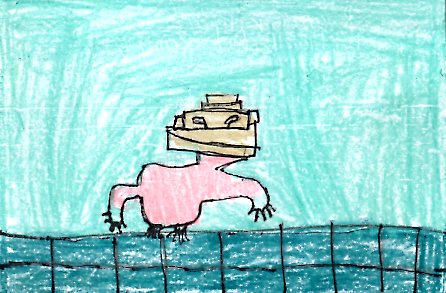 The turtles were fighting the Kraang. A laser blasted Donatello's wooden staff to pieces. Donatello made a robot named Metalhead. He used Metalhead to help fight the Kraang. Metalhead broke down so Donatello had to come in and fight off the Kraag. In the end, Donatello liked using his staff better than the robot.
My favorite part of the story is when Donatello built the robot called Metalhead because it was fun to watch him fight. My favorite character is Mikey because he is funny and says, "Booyacasha!" This story does not relate to my life because Ninja turtles are make believe. This story has pictures and they help tell the story because you feel like you are a part of it.
I think others should read this story because it is funny and awesome.