If Roast Beef Could Fly
Written by Jay Leno
Illustrated by S.B. Whitehead
Reviewed by Rohan K. (age 6)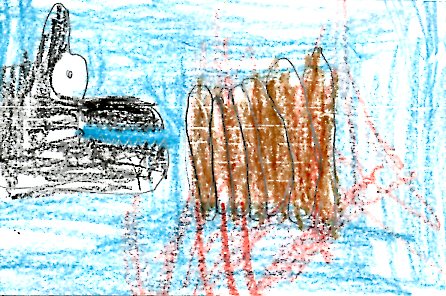 Jay's dad is excited about his new spring project. They will build a new patio deck with the best rotisserie. They drive to the biggest hardware store and buy a truckload of materials. Their giant project creates work for Mom. The patio is not finished and summer is ending. They decide to throw a barbecue party. Jay ruins the roast beef with his secret weapon, but he sneaks a taste anyway. Everyone has fun and Dad gets another idea for a bigger project...a swimming pool!
My favorite part of the story is when Jay's dad throws the roast beef because Jay caught it. My favorite character is Jay's dog, Bruce, because he's funny when he barks at the Super Max Store truck tire. This story relates to my life because Jay's dad has many projects and so does my dad. The pictures help tell what is going on.
I think others should read this story because it is funny.