King of the Mound
Written by Wes Tooke
Reviewed by Phong T. (age 8)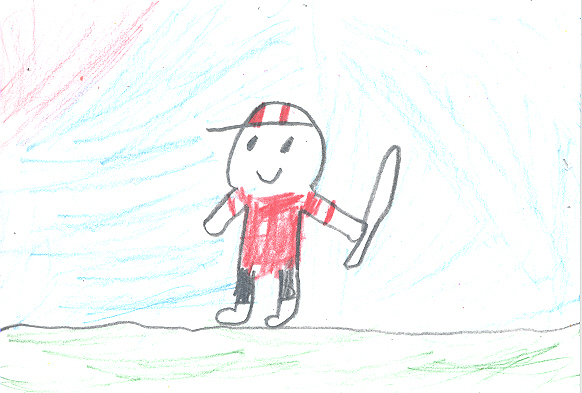 "Don't give up!" If you'd like to read a story about working hard, come along with Nick and Satchel Paige in King of the Mound by Wes Tooke.
As a baseball star, Nick used to be good at playing baseball until he got polio. This is a very scary disease. After being at the hospital for a long time, everyone thought that Nick would never be able to play baseball again. Then came Satchel Paige. He helped Nick see that he could overcome his illness and even play baseball again. Satchel Paige helped him as much as possible. Nick didn't give up, even though everyone thought that he did.
One of the reasons I like the character Nick is because he learned to never give up. I think this is important for all kids to think. One of my favorite parts of the book is when Nick needs to go to the bathroom but there was no bathroom so he had to go outside. I thought this was funny with all the troubles he had, he still had fun and laughed. I also think that Satchel Paige was the most important character in the story. He was someone Nick could look up to and helped Nick get back in the game again. He taught him to be strong and to not give up.
In conclusion, I liked this book a lot! I would recommend this book to all kids my age. This book is funny in some parts and also teaches me a big lesson in live, to never give up!