Stranded
Written by Jeff Probst
Reviewed by Nina R. (age 9)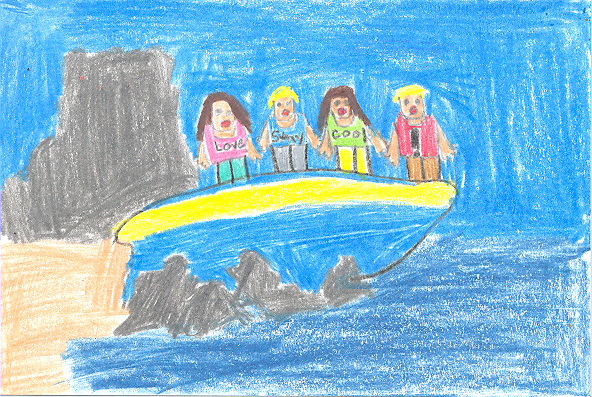 Help! Help! If you are looking for an action-packed book, I have one! The book I read is Stranded by Jeff Probst.
One day Jane was making a video report about the weather for school. Jane was videotaping from a boat. She was with Dexter, Vanessa, Carter, Buzz, and the captain. They had left the island of Kona and were traveling around the Pacific Ocean. Before the night was out, they took a change. This change left them stranded all alone on a deserted island. The only people there were the kids! They have to learn to work together to survive.
The book was amazing! I loved the book. I loved it because I like how they did the scenes with so much describing. As I was reading I felt nervous. It made me wonder how they are going to get help. Yes, the story reminded me of a time when I was traveling with my mom and brother and we made an emergency landing in a different country. We landed safely and nothing happened. Thank goodness!
I would recommend the book because it was a great book. I believe that people of all ages would like this book. The story was an adventure and made you think how you would survive if the same thing happened to you.