Dorko the Magnificient
Written by Andrea Beaty
Reviewed by Tessa C. (age 9)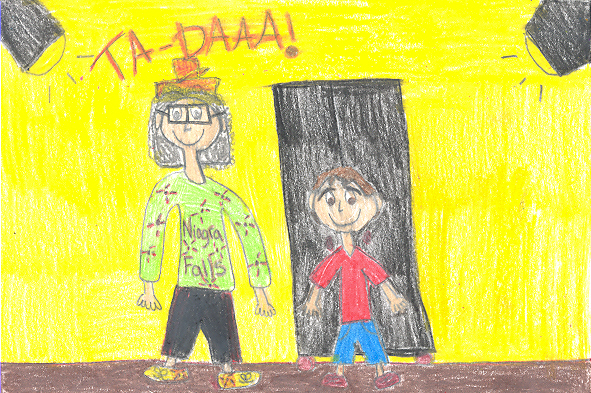 Ta-daaaaaaa! Come and enjoy magic with Robbie Darko in Dorko the Magnificent, by Andrea Beaty.
Robbie Darko is a 10 year old boy who is in the 5th grade. He loves magic and he wants to be a magician when he grows up. Robbie is trying to learn magic but he hasn't had the best luck. His tricks always turn into a disaster. When his Aunt, who they call Grandma Melvyn, moves into his house everything changes. He learns a good lesson along the way about people and magic.
As I read the book it made me wonder how the book would be at the end. I wanted to keep reading nonstop. I felt sad for Robbie at times and sometimes I felt happy for him. At the end of the story it was sad but at the same time it showed how Robbie changed. He has become a better person and also a better magician who is not made fun of by other kids anymore. I really like the lesson that Robbie's Aunt taught throughout the book. I learned that you need to get to know someone as a person before you decide who they are.
In conclusion, I would recommend this book to anyone who is 8 years old and older. This book has comedy, drama, and a great lesson.