Rump: The True Story of Rumpelstiltskin
Written by Liesl Shurtliff
Reviewed by Mark C. (age 9)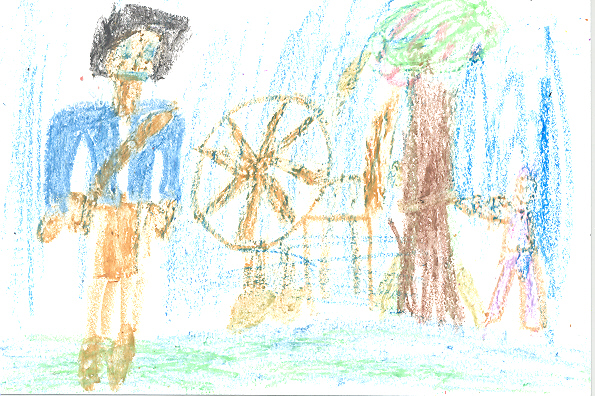 Fairy tales are fun! You should read this one called Rump: the True Story of Rumpelstiltskin by Liesl Shurtliff.
This story is about a boy named Rump. He is going on an adventure to figure out his real name. He finds a spinning wheel and the thread he spins makes him get deeper into trouble. His best friend is Red Riding Hood and she tries to warn him not to spin, but he doesn't listen. He falls into a spell and then his adventure has him meeting trolls and a queen.
My favorite part is when he begins the adventure. This is my favorite because he kept getting called "Rump" and it bothered him and he believed he had a different name. In my opinion, I think it is a great book. I think that because the Rump is always having a challenge to overcome. Also, this book reminds me of the show called Once Upon a Time. That show also has characters from books that come to life and live in the real world.
In conclusion, I would recommend this book for 3rd graders and up. The best thing about this book is that it is a Florida Sunshine State book.