The Sasquatch Escape
Written by Suzanne Selfors
Reviewed by Mila R. (age 8)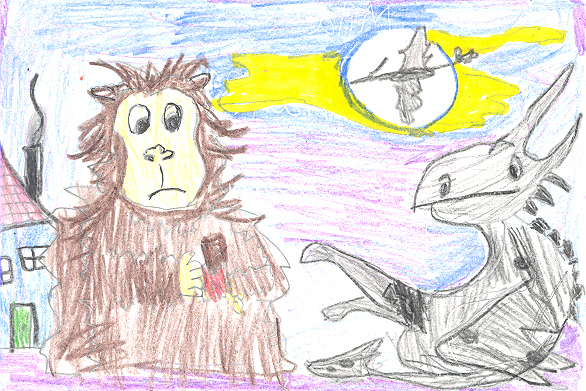 ROOAAR! Welcome to Buttonville where Ben's boring summer vacation at Grandpa Abe's turns into an unbelievable mysterious adventure!
Ben and his new friend Pearl have great imaginations, but when a barbed tail baby dragon needs real help, they go to Dr. Woo's Worm Hospital for serious medicine. To their surprise they encounter a whole bunch of biting, crushing, hypnotizing, vaporizing creatures including a Sasquatch that loves chocolate. Finally Ben realizes that the truth about his new discoveries is better than any story he could ever imagine.
My favorite part of the story is when Ben and Pearl meet Dr. Woo and they become her apprentices. As official "Secret Keepers" they learn everything about the Worm Hospital and all its imaginary creatures. I really like this book because it has cool kid characters, weird ideas and complicated creatures. The creatures made the book more exciting! The author, Suzanne Selfors also wrote two other books for The Imaginary Veterinary Series and I'm sure they will be just as much fun to read. I am going to try to read both of them.
This book is great for all kids who like adventure and imaginary creatures. The Sasquatch Escape is an awesome choice for the Florida Sunshine State Reader project!