Cam Jansen and the Mystery of Flight 54
Written by David A. Adler
Reviewed by Christopher J. (age 9) & Grant A. (age 9)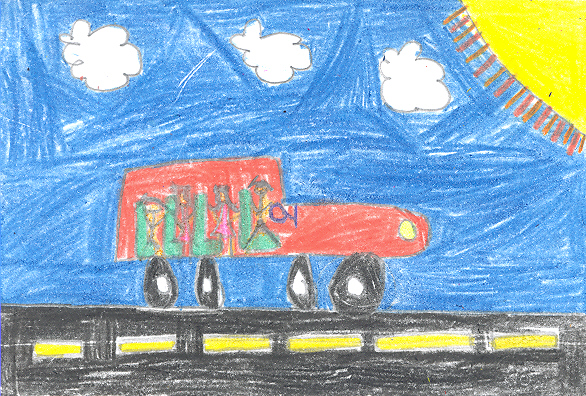 Do you want to join in on the mystery of flight 54? The name of this book is Cam Jansen and the Mystery of Flight 54. The author of this book is David A. Adler.
To begin with, Cam and her best friend Eric arrived at the airport to get Aunt Molly. When Aunt Molly got off the airplane she figured out that she had the wrong suitcase. When she found out that she had the wrong suitcase she looked for the owner. She turned around and there he was a guy looking for his suitcase. Aunt Molly asked if it was his. It was. Then the mystery began because a family had a missing daughter. Cam and Eric had to solve the mystery by finding clues!
In addition, we enjoyed this book because it was mysterious. This is because of the mystery and the things we didn't know as we read and they are trying to find someone. This book is also in a series. There are many other Cam Jansen books to read. We found 23 of them. They are all about Cam Jansen solving a mystery with her friend Eric. Also, this book has some pictures throughout the story. They don't have color though. We didn't really like the pictures because we would have liked color added to them.
In conclusion, this book is best for kids that are 7 to 10. Go check this book out today!!