Bad Kitty School Daze
Written by Nick Bruel
Reviewed by Emily H. (age 8)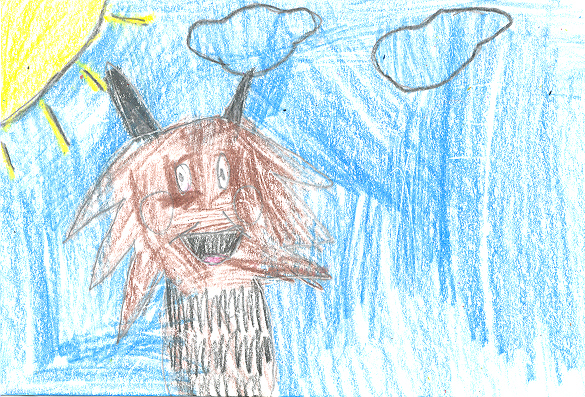 Ever heard of a bad kitty in school? Well if you have, come and check out the great book Bad Kitty: School Daze by Nick Bruel.
First of all, Bad Kitty is getting in trouble because Bad Kitty and the dog are fighting all of the time. This is upsetting the baby so Bad Kitty has to go to school. Kitty has to learn how to follow the rules. My favorite part is when Bad Kitty was wide eyed when Mrs. Dee said, "I don't believe in bad pets, even you Bad Kitty." Bad Kitty has to be good in school and learn to make friends. This is very hard for Bad Kitty!
In addition, the dog in this book reminds me of my cute puppy dog Jax. They both are very cute puppies but also can cause some trouble. The book has a lot books in from a series to choose from. I have read some of the other Bad Kitty books and they are funny like this one is. Also, my favorite reason to read this book is that I love this book because it fun to read. I loved this book so much, I even read it more than one time, maybe five times!
Last but not least, I think the any person who likes funny books like me should read this book. So you should come and check out this book at your library if you want it.