When Life Gives You O.J.
Written by Erica Perl
Reviewed by Ellie L. (age 9)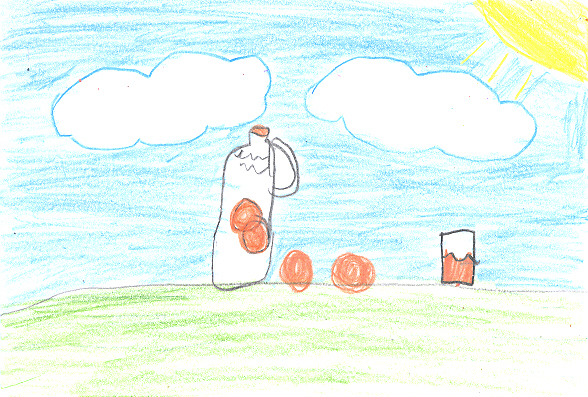 "Skrit-skrit-thump!" Will Zelly ever get a dog? Read When Life Gives You O.J., by Erica S. Perl to find out!
In the beginning, the main character, Zelly, says she wants a dog. Her Grandpa, Ace, gives her an old jug and tells her it is a practice dog. Zelly doesn't think it's a good idea, but she does it anyway and her family makes her walk it down the street three times a day. She has to feed it, and pick up its waste. The lesson she learns from the practice dog, is that Ace isn't always the wisest man in Chelm.
I really liked this book because it tells you how to get a dog from your parents and it's a really good story. I love dogs so that is important to me. This book is not part of a series, and has no pictures except for the cover. I would have liked to have more pictures. It's kind of like the book Elvis and the Underdogs, because in that book Benji is getting bullied and in this book, Zelly is getting bullied. This book does have a surprise ending. That made the book exciting to read.
In conclusion, I would tell all of my friends to read this book, because it makes you really curious if Zelly gets a dog or not. I think that many people would like this book.