Cam Jansen and the Mystery of the Carnival prize
Written by David Adler
Reviewed by Tessa C. (age 9) & Ellie L. (age 9)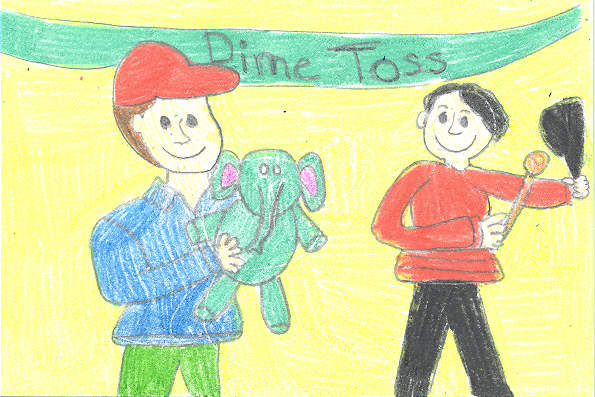 If you're looking for a mysterious book, you should read Cam Jansen and the Carnival Prize written by David A. Adler.
To begin with, this story was about two kids named Cam and Eric. They are always trying to solve some kind of mystery. In this book they are trying to solve the mystery of the carnival prize. One of the mysteries they have to solve is when everyone is winning at the dime toss. It seems strange that no one ever loses. Cam's friend Eric and his twin sisters help too. They collect clues to find out what is going wrong at the carnival.
In addition, we liked the book because our favorite part was when Cam solved the mystery. This was exciting to read about. This book is part of a series and there are many other books in the series about other mysteries that Cam solves. The other books are similar to this book because they all the same characters and a mystery to solve. We found Cam interesting because whenever she saw something she said "click" and it was stored in her mind. We never keep anything stored in our mind!
In conclusion, we recommend this book for ages six to ten. Maybe someday you'll read this book too.