The Mark of Athena
Written by Rick Riordan
Reviewed by Drew L. (age 8)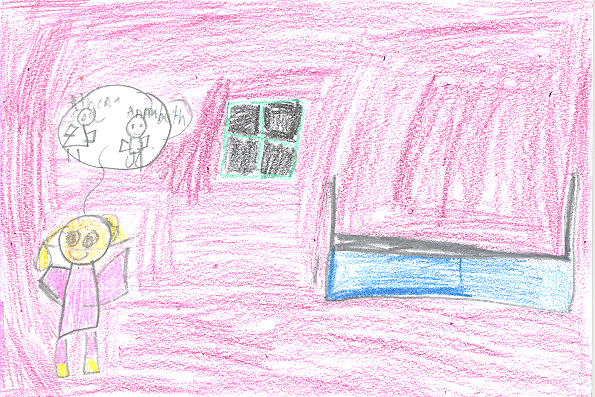 Fight! Fight! Take that! If you are looking for an adventurous book, you must get The Mark of Athena by Rick Riordan.
To begin with, a girl named Annabeth and her friends Percy, Jason, Piper, Leo, Hazel, and Frank go on a quest to close the Doors of Death. When Annabeth is dreaming, she sees her mom, Athena. "Mom, what happened to you?" Her mom replies in the dream, "I am no longer Goddess of Battle Strategy and Wisdom. Now Arts and Crafts. Also, my name is not Athena anymore, it is Minerva." Her mother wants her to follow the Mark of Athena to avenge what has happened to her. After this happens, Annabeth must give a statue of Athena to a Roman girl to get the real Goddess back. All of this is happening as Annabeth also worries about staying best friends with Percy, also known as Seaweed Brain for his nickname.
Second of all, my favorite part of the story was when Percy and Jason were being possessed by evil spirits. Percy's horse Blackjack had to knock Percy out so he would not hurt Jason. This book is the third book in the second series of Greek mythology by Rick Riordan called The Heroes of Olympus. Every single book has the same AWESOME eight characters. There are a total of three series with adventurous quests and journeys just like this one. This book shocked me because all of the fighting. For example they had to fight Storm Spirits, Fire Snakes and a lot more.
In conclusion, I recommended this book to ages 6-14. Read the book and join the demigods on epic journeys and quests!