Lunch Walks Among Us (Franny K. Stein, Mad Scientist #1)
Written by Jim Benton
Illustrated by Jim Benton
Reviewed by Christopher J. (age 9)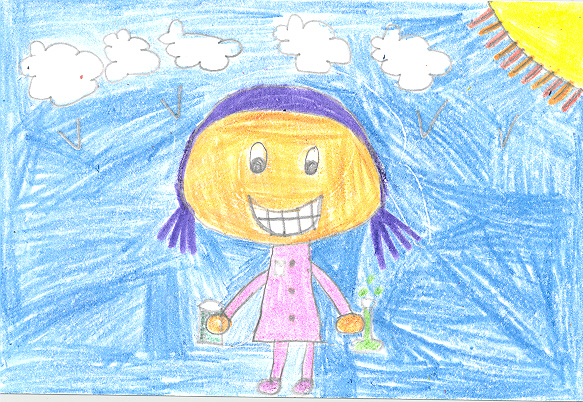 Have you ever met a mad scientist before? This book review is on Franny K. Stein: Lunch Walks Among Us. The author of the book is Jim Benton.
To begin with, Franny is a mad scientist. She makes a lot of science experiments and tries to be normal. She has a dog named Igor. Igor is her science assistant. Franny loves spiders, bats, and other creepy stuff. This book is about Franny trying to get rid of a monster. The monster is made out of school lunch! Many adventures happen in this book including when Franny built a special Frankenstein. This was to fight against the lunch made pumpkin head monster.
In addition, in this book Franny likes her teacher. This reminds me of myself because I like my teacher too. Franny also has a brother. I do too so we are alike in many ways. My brother is like Franny also because they both like to build creative things. Franny's dog even reminds me of my pets. I like animals just like Franny does.
In conclusion, I suggest this book for kids that are from 7-13. This book is part of an awesome series. Go to your local library and check out all of the Franny K. Stein books today.