Dorko the Magnificient
Written by Andrea Beaty
Reviewed by Aiden S. (age 9)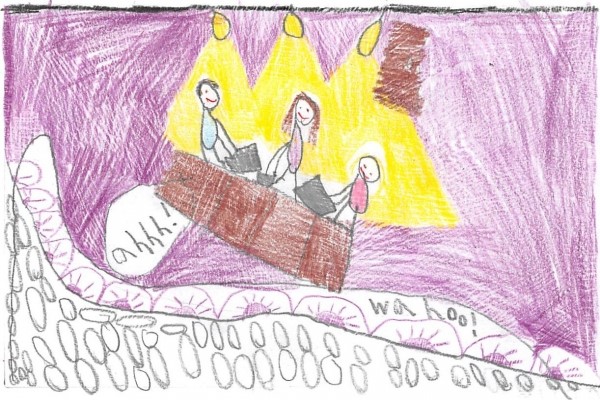 "Ta-daaaa!" Come join Robbie Darke in this magical book called Dorko the Magnificent, written by Andrea Beaty.
To begin with, Robbie Darke is always eager to do a magic trick. Although Robbie thinks he is a good magician, in reality he needs a little help. Thankfully, he gets the help he needs fr om an unlikely relative, who happens to be his great-great-aunt, otherwise known as "Grandma Melvyn." In the beginning, Robbie was disappointed when Grandma Melvyn moved into his bedroom to live with the family when she needed an operation. Grandma Melvyn never smiles, she never laughs and when she gets mad her eyeballs wobble and you get to see her Wicked Wobble Eye. However, Grandma Melvyn teaches Robbie the important principle of "practice makes perfect," which greatly improves his magic skills. Through Grandma Melvyn's guidance, Robbie becomes the great magician he always wanted to be.
Dorko the Magnificent is a great book. My favorite part of the book was at the end when Robbie became the magician he always wanted to be and when Grandma Melvyn proved herself to be a true magician. My favorite characters in the book were Robbie and Grandma Melvyn because they taught us that the more you practice something the better you'll be at it. One character who changed in this book is Grandma Melvyn because in the beginning of the story she was not a likeable character, but as time passed by, she turned around and became nice and helpful to Robbie.
In conclusion, this book is great for kids ages 8 and up. If you enjoy action and humor with a touch of magic, you are sure to love Dorko the Magnificent.