Cam Jansen and the Mystery of the Babe Ruth Baseball
Written by David A. Adler
Illustrated by Susanna Natti
Reviewed by Mark M. (age 8) & Aiden S. (age 9)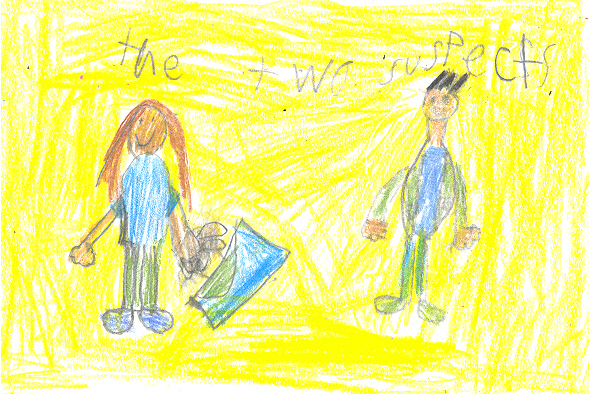 Homerun!!! Help Cam Jansen solve The Mystery of the Babe Ruth Baseball, written by David A. Adler.
To begin with, Cam Jansen and her friend Eric are trying to find the thief who stole the Babe Ruth baseball. There are two suspects, a boy in a green jacket and a girl with a sports bag. Cam uses the camera in her brain to find clues. She says the word "Click" every time she takes a picture that helps her figure out the mystery. This mystery took place at a collector's show.
In addition, our favorite part of the book was when Cam Jansen and Eric caught the thief. We won't tell who it was, but it was an exciting part. Also we liked the book. We liked the book because it had a lot of mystery solving and detective work. Another thing is Cam Jansen and Eric are similar and different to us. We are similar because we all like to solve mysteries, but different because we do it in different subjects.
In conclusion, we recommend this book for kids that are ages 7-10. If you are a kid who likes to solve mysteries, than you are sure to love Cam Jansen and the Mystery of the Babe Ruth Baseball.