Bear and Rolly Polly
Written by Elizabeth Winthrop
Illustrated by Patience Brewster
Reviewed by student in Mrs. Okamura's 1st/2nd Grade Class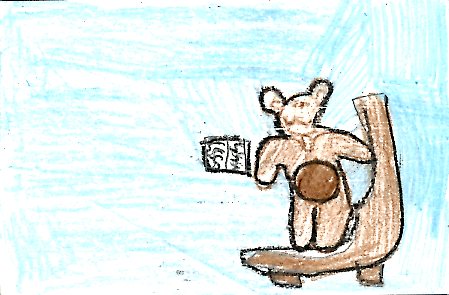 Bear was an only child until his mother, Nora, brought home a new baby sister. Bear was so excited to be an older brother. Bear met his younger sister Rolly Polly. He was a different kind of bear and bigger than his baby sister. At first Bear thought Rolly Polly didn't like him because she always walked away from him and cried. Finally he discovered that she really liked him.
My favorite part of the book is when Rolly Polly wanted Bear to push the toy boat to her because he was nice to her. My favorite character is Bear because he is a good older brother. This story relates to my life because I was just like Rolly Polly when I was younger. The pictures in the book help you see how much bigger Rolly Polly gets.
I think that other people should read this book because it can help you know what it's like to be a big brother or younger sister.