Arthur's Teacher Trouble
Written by Marc Brown
Illustrated by Marc Brown
Reviewed by Ariana Z. (age 7) & Jaycie K. (age 6)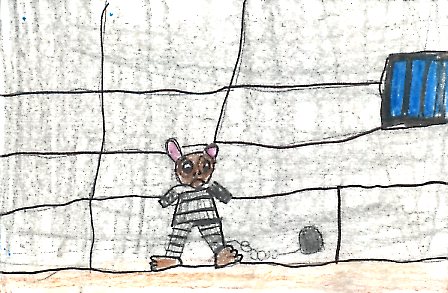 In the story Arthur's Teacher Trouble by Marc Brown, Arthur gets the strictest teacher. In the beginning, the class finds out there is going to be a spellathon. Arthur studies very hard. The problem is that Arthur is nervous about giving the wrong answer. The problem is solved when he gets all of the words right because he studies so hard. At the end, everyone is happy for Arthur because he won!
Our favorite part was when D.W. said she would eat Arthur's cookie and she is just like our baby sisters. Our favorite character is the Rat because he has a funny face. This story relates to our lives because we can make silly kinds of faces too. There are pictures that explain what is going on.
We think others should not read this story because even though it's fun, it's also a little boring.