Love, Ruby Lavender
Written by Deborah Wiles
Reviewed by Julie R. (age 7)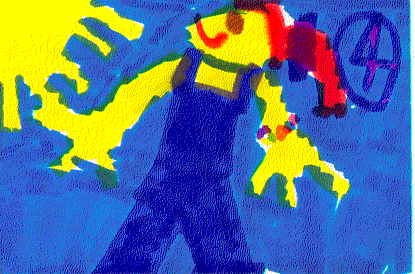 This story was about Ruby and her grandmother. Miss Eula, Ruby's grandmother, went to Hawaii. So, Miss Eula and Ruby write to each other.
Miss Eula and Ruby saved Ivy, Bemmie, and Bess. They were the chickens. Ruby has fights with Melba Jane, the bully, and they fight a lot.
The letters were special. You will like those--you will. I felt happy when I read the story especially when Melba Jane apologizes to Ruby.
This book reminds me of when I write to my grandmother because she writes back to me too.
I would reccomend this book to kids because I like kids.