Arthur Babysits
Written by Marc Brown
Reviewed by Brandon N. (age 7) & Om P. (age 7)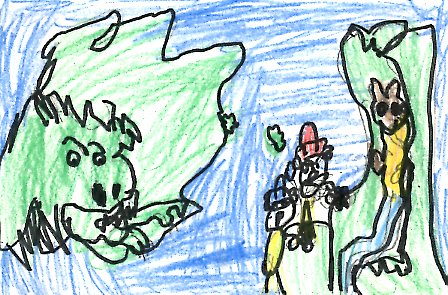 In the story Arthur Babysits by Marc Brown, Arthur babysits the Tibble twins. It seems easy, but the twins play around. They do a lot of things without Arthur's permission like hide behind the curtains. Arthur has a hard time controlling them until he starts to read them a story. Then they calm down and Arthur does fine. In the end, Mrs. Tibble wants Arthur to babysit the twins every afternoon.
Our favorite part of the story is when Arthur tells them a story because he tells the twins a scary story. Our least favorite character is D.W. because she is not helpful at all. This story does not relate to our lives because we don't have babysitters. The pictures help explain more about the story.
We think that others should choose a different story to read because it's a little boring when they play a card game and the only exciting part is when Arthur reads a scary story.