Hot Rod Hamster and the Wacky Whatever Race!
Written by Cynthia Lord
Illustrated by Derek Anderson
Reviewed by Quinton O. (age 7)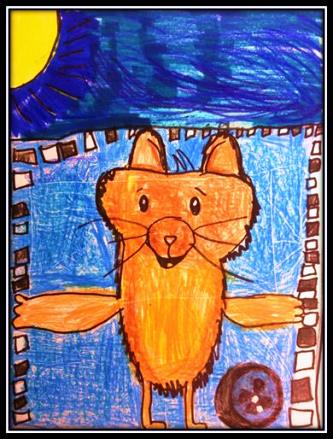 Dear Reader,
Do you like fast cars? Well, Hot Rod Hamster and the Wacky Whatever Race is a book about a hamster that had to build a go-cart to enter a race.
During the race, Hot Rod Hamster almost forgot one of the rules. The racers were not supposed to touch the ground. Hot Rod Hamster could have been out of the race, which is not good! He would have been so sad!
I think that Hot Rod Hamster is determined because as soon as he saw the poster he knew he wanted to win the hot rod race. He was determined because he had a car with a motor but it didn't follow the rules so he decided to make a new one.
I also think he's determined because he actually got into the wheel of his car and ran like a hamster on a wheel so he could win. This is pretty funny to me because pet hamsters run in a wheel all the time!
So, if you like fast cars you should check out this book and take it for a spin.
Happy Reading
Quinton