A Mango Shaped Space
Written by Wendy Mass
Reviewed by Nicole N. (age 10)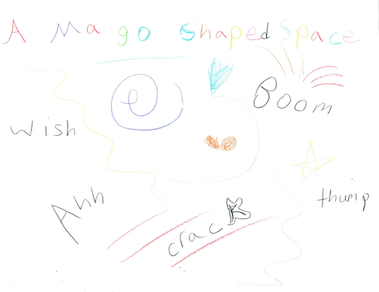 If colors are everywhere, almost overwhelming you than this is the book for you. You have synesthesia! Wendy Mass's book titled, "A Mango Shaped Space" tells about a girl named Mia and all of her colors.
Reading this book made me feel that living with synesthesia is really cool. My favorite part of this book was when Mia finally has the guts to tell her parents about her colors. I liked this part because she's never been able to confess before, and that has happened to me, too. The only problem is that her parents may or may not help her figure out what is happening with her. Read this book to find out.
I recommend this fabulous book to people who like heart touching, suspenseful books. I am not much of a reader but I could not put this book down! If I loved this I believe you will, too!