Moody Judy and the NOT Bummer Summer
Written by Megan McDonald
Illustrated by Peter Reynolds
Reviewed by Amelie D. (age 9)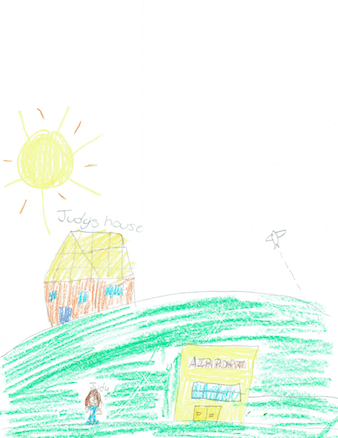 Have you ever had a bummer summer that turned out to be really fun? If you had that experience, then you will love this book. The setting of the story is at school and at home. This book is by Megan McDonald and illustrated by Peter H. Reynolds.
This book is related to my life because I have a little brother who talks about Bigfoot and who annoys me, too! My favorite character is Judy Moody, because she is funny and likes to sleep in, like me.
There is a tiny problem in the story that Judy is faced with. Although she made a thrill-a-delic chart to help she and her friends have a great summer, it didn't work out. The plan went wrong because Amy is going too Bolivia and Rocky is going to circus camp. She is left with Frank! Oh no!! This book had many ups and downs and made me laugh, too.
I would recommend this book and I gave this book a full rating of five stars. It has great humor and characters. If you like fun and action, then this is the book for you!