Taylor Swift: The Platinum Edition
Written by Liv Spencer
Reviewed by Caroline C. (age 10)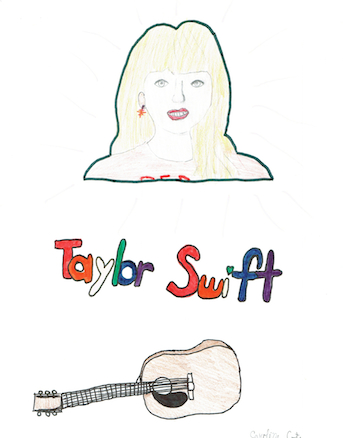 Liv Spencer has created a marvelous book about the amazing and talented Taylor Swift. This biography chronicles everything from award shows to concerts. Her journey started out as being a little girl singing songs from movies and now Taylor is wearing fancy dresses and writing her own songs.
The lovely pictures in the book are spectacular. The pictures include her and other important people in her life (her family and co-song writers). Two of the pages in the book contain a wonderful collage. I loved learning about Taylor Swift. She is my favorite singer/songwriter. The author explained the ups and downs that she has gone through on her way to be so popular. Because I enjoy music, I could really relate to this book. I made me admire Taylor Swift even more than I already did.
I don't know about you, but I really like the music that Taylor sings. Taylor is a talented musician with an interesting life story. If you like music, I would recommend this book!