The Secret Zoo
Written by Bryan Chick
Reviewed by Sean B. (age 10)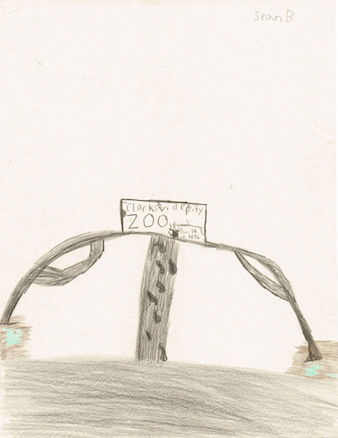 Do you like a good and long fantasy book? Well, if you do, then you should read "The Secret Zoo." This book is about four children in a secret zoo. You might think, "what is secret?" Well, under the real zoo, which is called the Clarksville City Zoo, there is a new world. There are a bunch of different areas in the secret part, that Noah would like to explore. Unfortunately, Noah's sister, Megan, has gone missing and he thinks she is somewhere in the secret zoo. Meanwhile, another creature is after Ella, Richie and Noah.
This book relates to me because I have a wonderful sister like Noah does. I think my favorite character is Noah. He is always brave and will do anything to save his sister. This book is about family and friends, which is another reason I liked it. It also features animals, and most people like animals!
I do recommend this book to kids and adults that like fiction, fantasy, and mystery. Overall, I give this book five stars.