The Magic Tree House - Hurry Up Houdini
Written by Will and Mary Pope Osborne
Reviewed by Rivkah K. (age 9)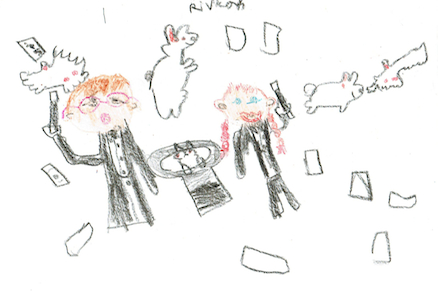 Do you like magic? If you do, there is a book called "The Magic Tree House - Hurry Up Houdini" This book is about a sister and brother named Annie and Jack who were sent on a mission, but instead, had to fill in for the Bambini Brothers. My favorite part was when Jack and Annie did their grand act.
I can relate to Annie because I have a brother who always distracts me with other details. My favorite character is Annie because she loves adventure just like I do. This book is filled with suspense and will make you want to read more and more. I bet if you read this book you will want to read other "Magic Tree House" books also!!!
I recommend this book to people who love magic and adventure books. This book will amaze you in many different ways. I think you should go read it and when you do I hope you enjoy it!