Middle School The Worse Years of My Life
Written by J Patterson
Illustrated by Laura Parks
Reviewed by Sierra P. (age 10)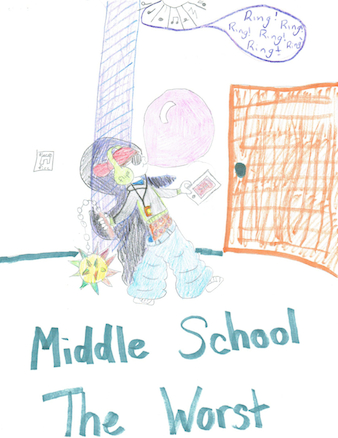 Do you like humor? If so, you should really read "Middle School The Worst Years of My Life" by James Patterson. It is about a kid named Rafe who thinks there are too many rules in school, so he makes a game called "Operation R.A.F.E." and breaks all of the rules in the school rule book.
This book stands out a lot from other books I have read because it is more entertaining. My favorite part is when Rafe is in his classroom at Hills Village Middle School and he changes all of the lines in his script. He was very humorous. The characters are very creative and interesting, always coming up with new ideas to break the rules. Rafe is also brave because he is not afraid of the bullies in the school.
I think that if you are 10 to 14 years old you will like this book because you will get it a lot more than if you were younger. I hope this book will crack you up too!