Tom Gates - A Tiny Bit Lucky
Written by Liz Pichon
Reviewed by Siddhant (age 10)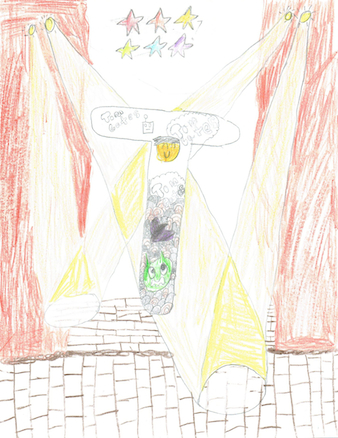 Bad luck stings, especially when someone gets you in trouble. If you like comedy you would like "Tom Gates" because it is an awesome book. Beware, you will have infinite giggling. I admire three things about this book - the author, the illustrations and EVERYTHING!
This book is related to my dreams because Tom, the main character, has a lot of bad luck. I have dreams like dodging boulders and then getting smacked by one. On the other hand he has good luck, too! That keeps him out of some trouble. Sometimes I just like to have a good laugh, and this is what this book gives you. Once you pick this up you will get glued to it because you can't wait to see what Tom will do next.
I recommend this flabbergasting book for people who love comedy. It has fun jokes and people who like creating things will enjoy it also. There is a "how to" guide also. I demand you read this cracked up book, "Tom Gates - A Tiny Bit Lucky"!