Cam Jansen and the Mystery of the Stolen Diamonds
Written by David A. Adler
Illustrated by Susana Natti
Reviewed by Matthew T. (age 8)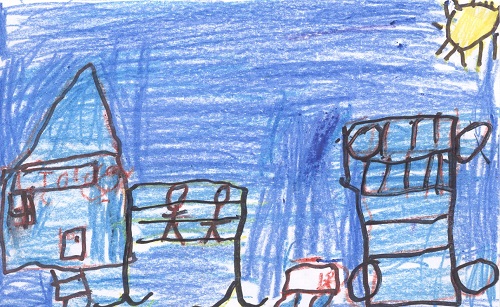 Someone robbed the jewelry store! Was it the man with the mustache? Could it be the young couple? Join Cam and Eric as they try to solve the mystery of the stolen diamonds. While Eric's mom is shopping at the mall, the two friends are watching Eric's baby brother when the alarm goes off at Parker's Jewelry store. Now they are on the case to find the thief.
The characters were funny because they did crazy things. One character escaped from a window. This reminds me of a time when I helped my friend find his XBOX. I liked this book very much because I enjoy mysteries.
I recommend this book to anyone who likes to solve mysteries. I think kids should read this book because it is funny. Readers that enjoy mysteries will also like this book. Kids will want to know who stole the jewelry! This is a very good book and not too long. It has 58 exciting pages.