Miss Nelson is Missing
Written by James Marshall
Illustrated by James Marshall
Reviewed by Kaela T. (age 9)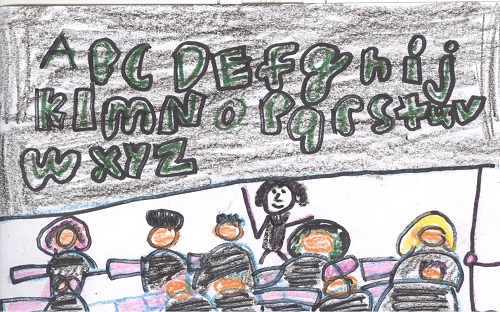 Have you ever wished that your teacher would be gone? What if he or she went missing? They you must read Miss Nelson is Missing. It's about a teacher that has students that are mean. Miss Nelson did something about it. She dresses up …oh, I am not telling you because I don't want to give it away. Maybe one more thing, the kid's changed. Will they solve the mystery?
I loved the pictures because they were colorful. In Miss Nelson is missing it reminds me of when it was Halloween and I dressed up as a witch. Miss Nelson is missing reminds me of a book I read The Haunted Hotel because Mrs. Viola swamp was scary and mean. Once I had a substitute she was the opposite of Mrs. Viola Swamp because she was nice and pretty and great. She helped us and didn't demand us to do stuff.
I think kids should read this because this is a great book to read when you have nothing to do. Someone that is interested in guessing and humor books would enjoy this book. Go out and add this book to your home library!