Thanksgiving Thief (Nancy Drew and the Clue Crew)
Written by Carolyn Keene
Reviewed by Kate S. (age 8)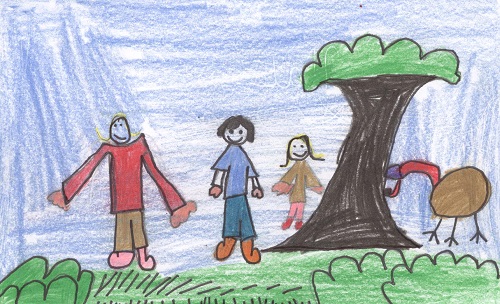 Do you like to figure out things? Then this is the perfect book for you. The mystery series of Nancy Drew and the Clue Crew is a fantastic set of books. In Thanksgiving Thief the school is having a celebration. They are finding things that are unknown like who smashed the jar of pumpkin puree? Who's leaving feathers all over the place? Who left the freezer door open? If you want to find out more read this book!
I think this was a fantastic story because it had great pictures and great details. Nancy's house keeper is like my sister Skyler because Hannah (house keeper) gives warm hugs and so does my sister. This book reminded me of when my brother Dwyant said his favorite book was missing. Nancy is intelligent because she always focuses on what is going on.
I recommend this book to 2nd – 4th graders because Thanksgiving Thief has 80 pages and gives 3 pages extra to make a pumpkin pie pomander. The kind of reader that would like to read this book is kids who like mystery books. Also kids who like solving problems. It was a great book!