Cabin Creek Mysteries -The Haunting of Hillside School
Written by Kristiana Gregory
Reviewed by Gabriella L. (age 9)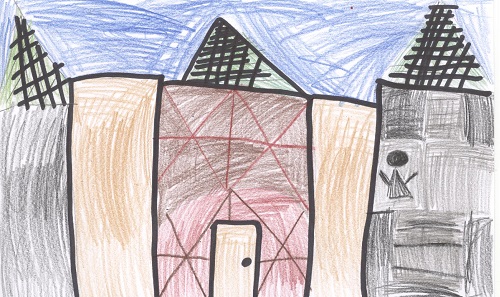 If you like mystery books, then this book is for you! This one is from the series Cabin Creek mysteries. It is about curious cousins who see a face in the window of their school… When they go to discover they find clues- piano music and more. They also find suspects but are they really suspects? Now the cousins are thinking is their school haunted or is it just spooky?
I think this book is outstanding because it is creepy and I really like creepy books. This great book reminds me of another book that I read, The Secret of the Robber's Cave also a Cabin Creek book. I like Claire (one of the main characters) because she is like the leader of the group and I am always the leader of the group. My favorite part was when they crept up into the attic. It really scared me! I can't wait to read this awesome book again!
I recommend this book from 2nd to 5th graders because I think it would be a just right book for them. I would also recommend this book to kids who like to read spooky mysteries. This book has 130 pages plus a 5 page preview of another Cabin Creek book. The Haunting of Hillside School might interest readers because of the author's style. So run to your nearest library or book store to get this awesome book.