Wonder
Written by R.J. Palacio
Reviewed by Will W. (age 9)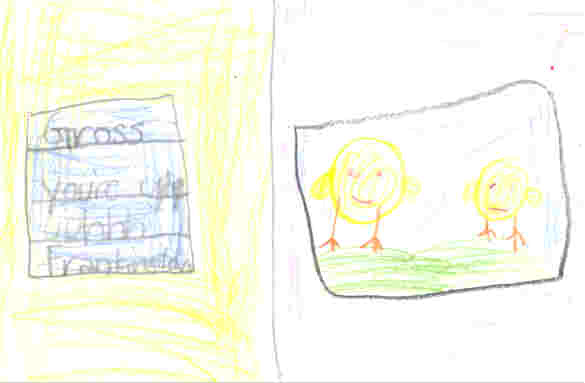 What would you do if people wrote notes to you that said you were ugly? Well, August does in the book Wonder by R.J. Palacio.
When August's mother says that he is finally going to a new school, August was scared but a little excited. But on the first day of school people said, "What's up, Ewww, and Pssst!" This is because he had a surgery as a baby that caused his face to look damaged. So, August was having a hard time till he met Summer. Then, he also met Jack Will who was friends with the other kids and soon people forgot all about the mean comments. But on a campout a boy named Eddie took one of August's hearing aids. His new friends helped him out!
In addition, I liked this book because of August's troubles. I am glad to hear that August got picked on because I was small too. But just like August, I was fine. My favorite part was when August's friends stood up for him against Eddie. Just like August's friends, mine would probably do the same. I would do it too because I would feel bad for August. While I read the book I felt bad for August when people called him ugly and other mean things like that. Everybody should treat each other with respect.
To end, I think that Wonder was a great book because of the lesson that was learned. Always treat each other with respect. I recommend this for kids in third grade and up. Wonder was fantastic. So check it out today!