The Royal Diaries: Eleanor. Crown Jewel of Aquitaine
Written by Kristiana Gregory
Reviewed by Kendall W. (age 11)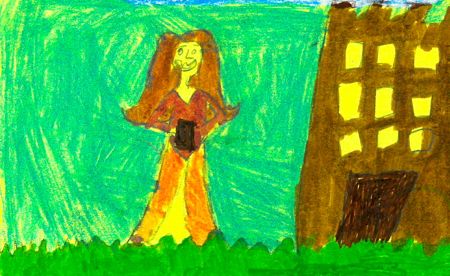 This story takes place in France 1136. It is about a thirteen-year-old girl named Eleanor. She lives in a castle in Aquitaine. She lives with her grandmother, her father, the duke, and her little sister, Petronilla. Now, her father is one to make awful choices. He believes in the anti-pope, so just about everyone hates him. Eleanor's mother and little brother passed away when she was a little girl. She has a strong admiration for one of her father's knights, Clotaire the Strong. Her father has made yet another bad choice. A man named Count Geoffrey came to the castle to give an offer. He asked him to come to war! But you'll have to read to find out the rest!
The moral of this story is when things you don't like are happening, you just push them away and act like they're not there. My favorite part of this story is when Eleanor first meets her husband, Prince Louis. Something that is unique about this book is that a lot of people hated this family yet they had more land than the king. While reading this book I felt like I never knew what came next.
Could you please add why your favorite part is when Eleanor first mess her husband.
The kind of people that would enjoy this book are people that are into big, fancy things.